Revvvvving up for Silverstone!
It has been a busy few weeks, we have another sponsor on board that we are excited about and will be announcing at Silverstone on the 10th August…all I can say right now is that they are from the food industry and we'll have some of their produce available in the pits!
Abbey Motorsport have stuck by us for a number of years now and it never ceases to amaze me the quality and effort they put in. Mark has been instrumental in getting the car ready for testing this year and has been working hard to push the car further.
I visited Abbey with my own spanner monkey to help out with some of the more cosmetic stuff and undoing bolt bits. TLM has recently purchased a new Quaife sequential for the car with bespoke ratios (specced by Abbey) that are all geared to helping the car along and flat shifting up through the gears. It is a lot of work to fit the new gearbox…especially due to the fact that it has completely different fittings and goes back further in the chassis, meaning it also needs a new prop shaft and mounting plates – which given Quaife ask you what car it is for you would think they might send some bits with it… Evidently you need to know what you are doing – which rules me out…fortunately Simon was about to give Mark a more useful pair of hands!
We may need to switch back to the standard diff for Silverstone in terms of final drive as we are using the 4.08 at the moment.
When we rocked up there were a few bits for us to do, the dampers need a refurb and some maintenance so we started to strip the car down:
wheels off
brake pad check (all too low since Donny on the slicks!)
front and rear dampers off
gearbox oil drained
exhaust off
front bumper off
splitter disconnected
gearbox out
bell housing off
clutch out
fly wheel out
Whilst this was going on Mark was ensuring the new box would fit and fabricating some bits to take it, including altering the cooling system slightly.
Time to get to work!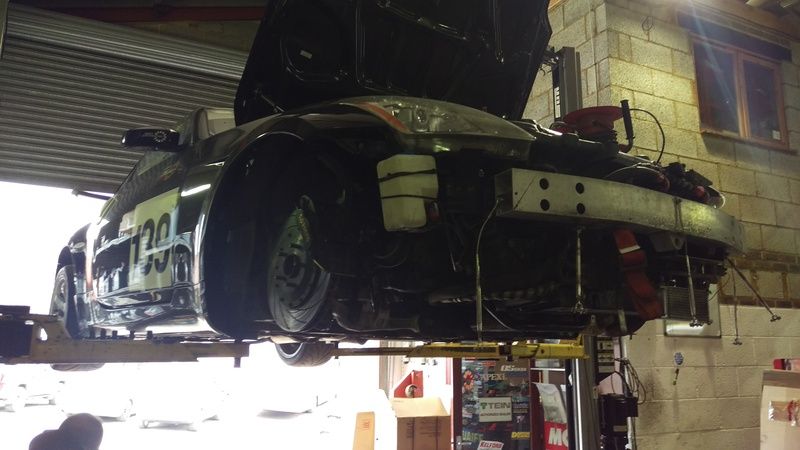 Dampers off!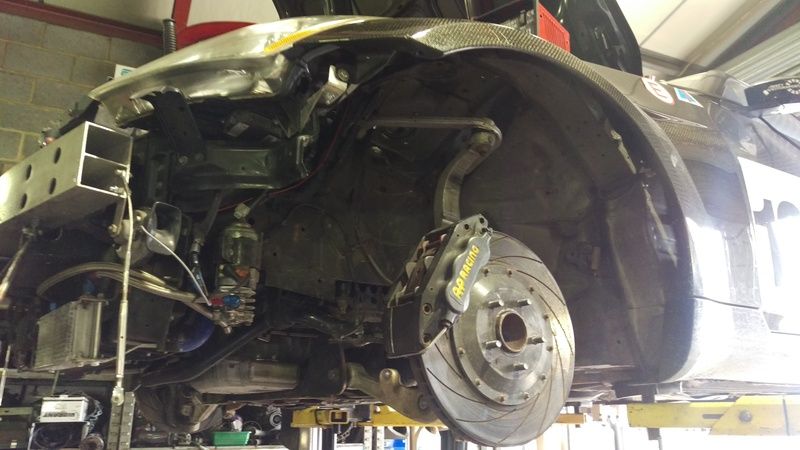 Some bits off and the new box (on the right)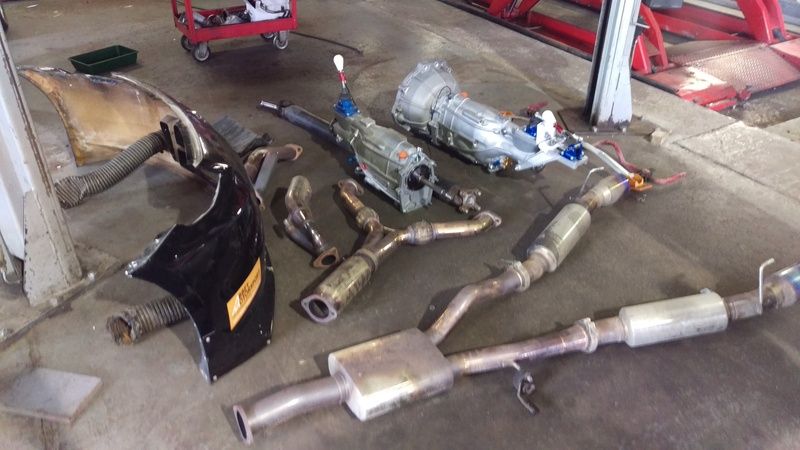 New clutch and flywheel – old clutch was slipping with the slicks on :s

We have remade the splitter out of some better wood after I destroyed the last one at Donny!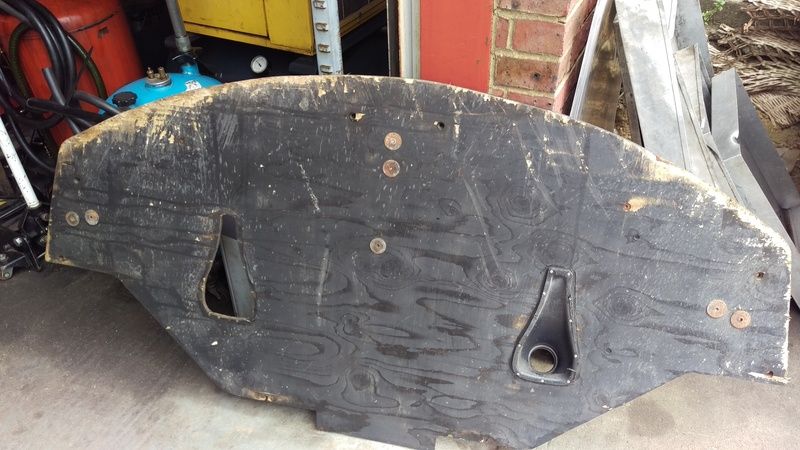 Simon painting the splitter…
The plan is to shake the car down on Wednesday 10th August at Silverstone (anyone is welcome to pop along…and it's free entry) in preparation for the Britcar race on the 13th August…assuming all goes well! If anyone would like to attend please let me know and please like our Facebook page. /shameless plug
Entry list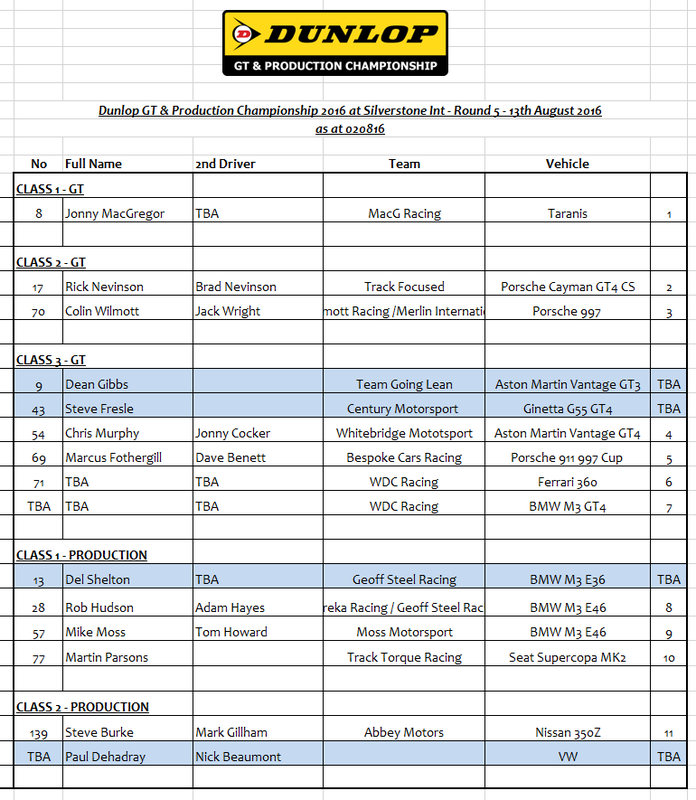 Race day timetable
Thanks for all the support and special thanks to Abbey for their efforts and expertise – looking forward to racing now!